Here at MONARCH, we endeavor to help out the wider community and get involved in restoration projects where we can lend our paint expertise. Recently we partnered with Animal Welfare League Queensland to restore the exterior paint on their Rehoming Centre located in Coombabah.
The Animal Welfare League Queensland rehoming initiative works to rehome abandoned and homeless pets for a better quality of life. They are proud to have one of the lowest euthanasia rates Australia wide as they aspire to find a new home for every pet with no time limit.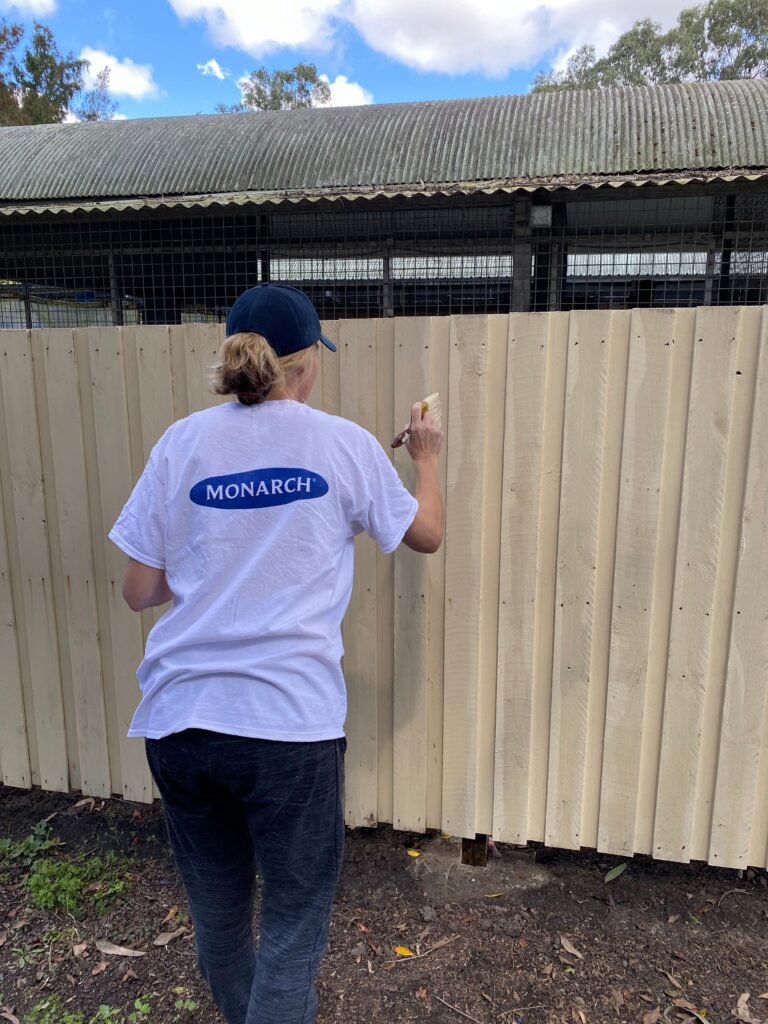 This event was organised by the great team at Bunnings Arundel in collaboration with Monarch and Taubmans. We'd like to give a huge thanks to the team at Taubmans for supplying all the paint and both Bunnings and Taubman's for contributing team on the day to help paint.
The whole team painted the entire exterior of the Rehoming Centre including brick and timber fences. The brick fence was the largest project on the day, we first cut in with the Expertech range of Wall Brushes for a professionally smooth finish. We then used our Expertech Render and Brick Roller Covers to roll with 26mm nap for a great long lasting finish and quick finish.
Click here to learn more about all the great work Animal Welfare League Queensland do for animals. Keep up to date with all of our community projects and painting tips on our Instagram and Facebook.