TAFE Gippsland's Painters and Decorators (P&D) apprentices are receiving paintbrush packs and tee-shirts as part of sponsorship deal with major business ABC Monarch.

Davin Nicholas, a teacher with our P&D, explained that our Painting & Decorating department have established an ongoing agreement with ABC Monarch Brushware.

"This agreement was offered to all Victorian P&D TAFE colleges, and ABC Monarch will supply painting and decorating equipment and apparel to all TAFE Gippsland apprentices," Davin said.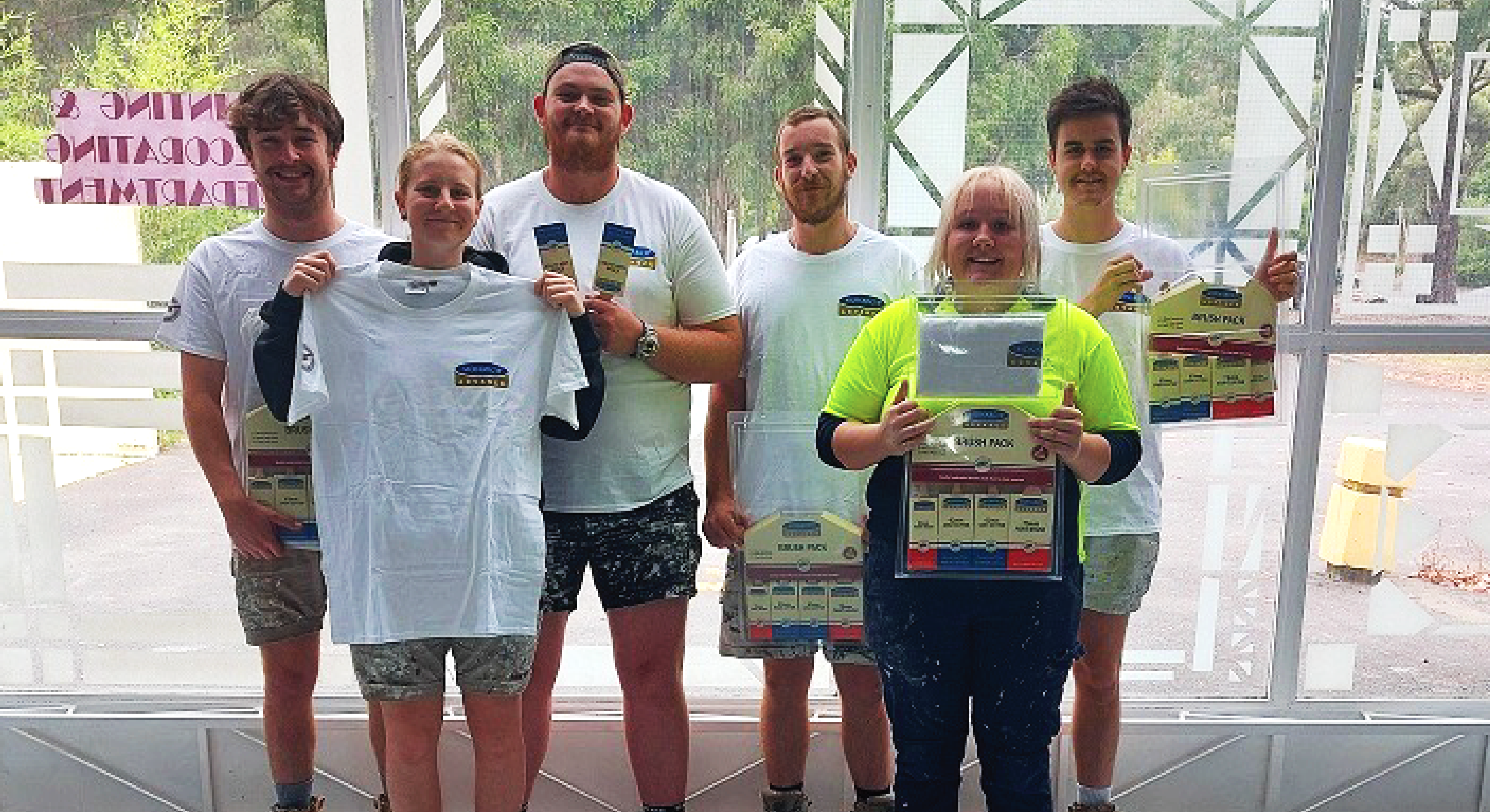 "This supportive agreement we have with ABC Monarch will provide value to our teaching as all of our TAFE Gippsland students will be provided with ABC Monarch's broad range of quality products to complete their projects at TAFE and in their workplaces."

Davin said that ABC Monarch is a well-known supplier of high quality painting products including brushes and rollers, P&D hand tools, painters clothing and PPE.

"TAFE Gippsland are very fortunate to have this working relationship with ABC Monarch, and I am looking forward to working with them and using their range of quality P&D products throughout 2022 and for future years ahead," he said.

"A big thankyou to Monarch for such a generous sponsorship of TAFE Gippsland's Painting & Decorating Department".