At Monarch, we're all about helping you find the right products for your next DIY project. Whether it's your first time painting or you're a seasoned professional, it never hurts to do some research before you get started.
For those first timers who have a paint project in mind but don't know where to start, learning the art of  DIY painting is easier than you might think because it's all about having the right tools. Or, if you're simply wondering what you need for your next DIY project, we've laid out the essentials for you.
The first question a DIYer will ask for their project is "Should I use a brush or a roller with my paint application?". The answer is both, but for different reasons and, more importantly, different projects.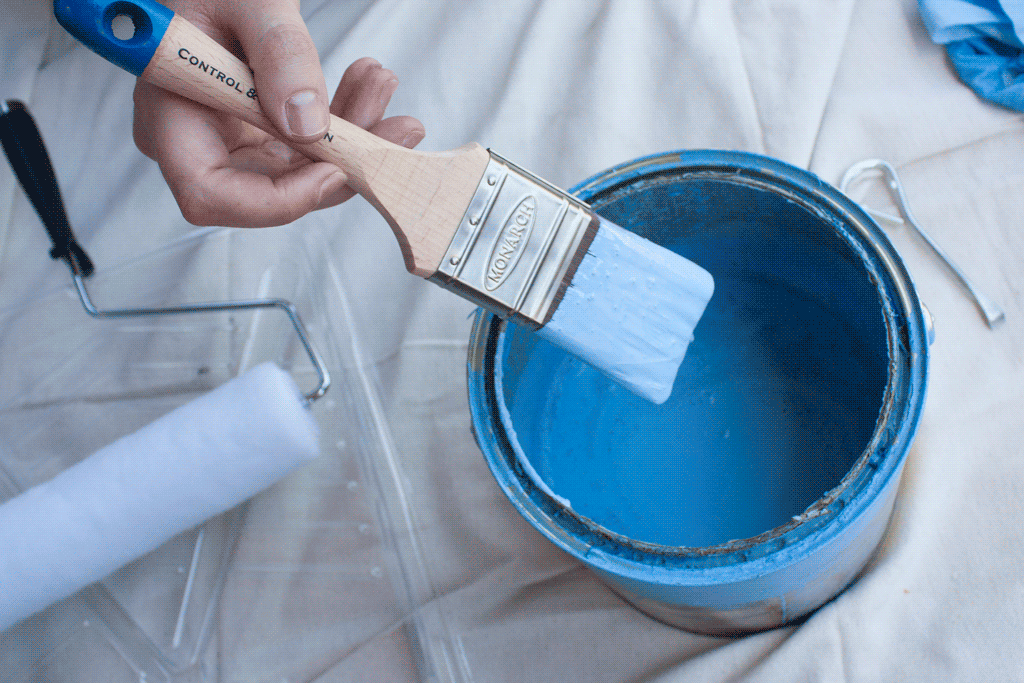 A quality brush will hold its shape, and this allows for more precision and control so you can avoid those all-too-common mistakes like uneven paint and bleeding onto cornices and architraves. Using a quality brush filament also provides a superior finish and helps eliminate those dreaded brush marks, which we all know is key for creating a professional-looking finish. However, if you're a first time DIYer or you're working towards a deadline, we would recommend pairing our brushes with a quality roller cover.
A roller can help save time on larger projects (such as walls and ceilings) as they are larger and hold more paint compared to a brush. A quality roller will leave a smooth finish with no fibre residue and can complete your project faster. But keep in mind, you still need to cut in around the ceilings, floors and hard to reach areas that a roller cover can't reach. That's where brushes can be your best friend.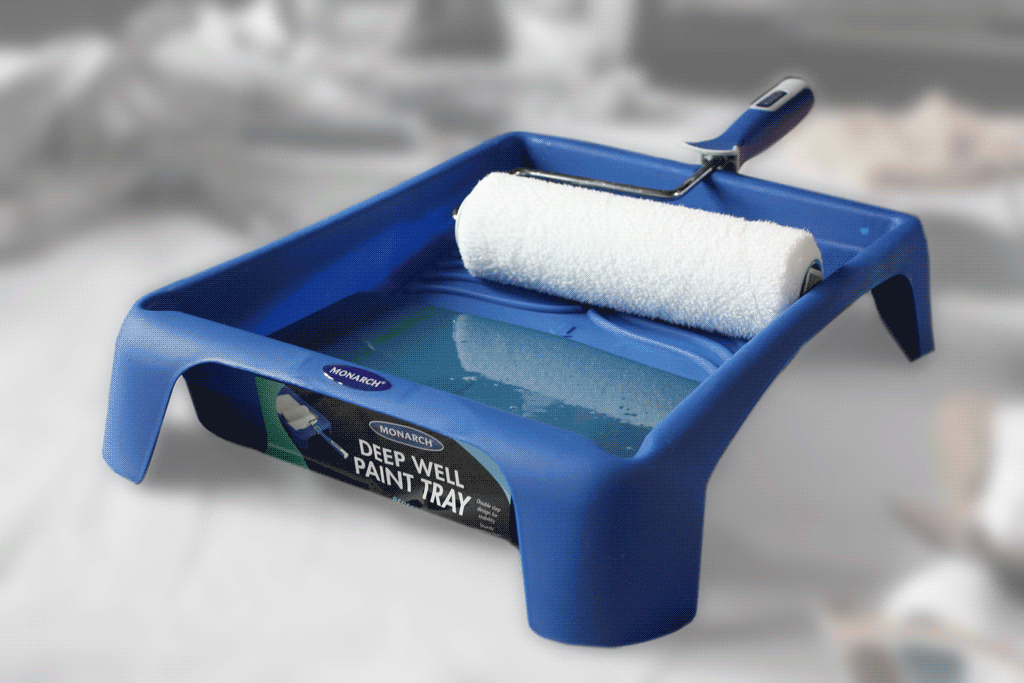 So how do you know which brushes and roller covers you need? Let us introduce our Monarch range of DIY tools.
Our Detail and Finish brush range contains our core and specialty brushes which are project-based, so whether it's doors or walls, you can simply look for your project, select the brush you need and away you go. The smaller brush designs are lightweight and contain premium Monarch filament, helping you handle the right amount of paint for the job but still ensuring an exceptional finish.
But, don't forget about your roller cover. Our task based range of ultra-microfibre and woven polyester roller covers are also designed with your favourite DIY paint projects in mind. Our recently upgraded packaging lets you shop the range with complete ease. Brick and Render, here you go. Doors and Cupboards, too easy. Plus, the thinner plastic storage bag can be used during coats to help keep the roller moist and avoid unnecessary clean-up. It's a win-win!
Now we know the right tools to start your project with, let's match them with your at-home projects. With so many choices, we've broken down the top 3 projects and given you all you need to know to complete them…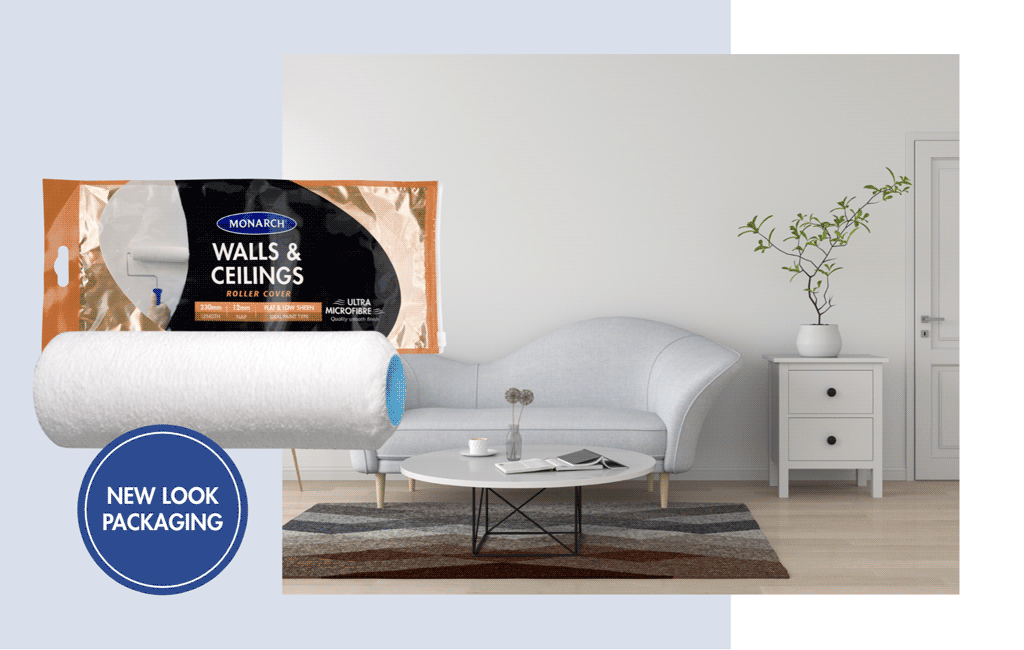 1. Interior walls & ceilings
Possibly the most-loved DIY project when it comes to home upgrades. Interior walls and ceilings require precise technique, especially with cutting in, yet this generally needs to be done quickly due to the scale of the job.
The Monarch Walls Doors & Trims brush is the perfect tool for painting flat or panel doors, walls and trims of all shapes and sizes. These brushes are made with a premium Monarch filament for an exceptionally smooth finish and can be used with most store-bought paint, including water-based and oil-based paints.
Pair with the Monarch Walls & Ceilings Ultra Microfibre Roller Covers for a perfectly smooth outcome. The 12mm nap (fabric thickness) holds a good amount of paint, which means you'll get better coverage and get the job done quicker. The ultra microfibre also means there is little to no shedding (compared to regular microfibre), giving a superior finish.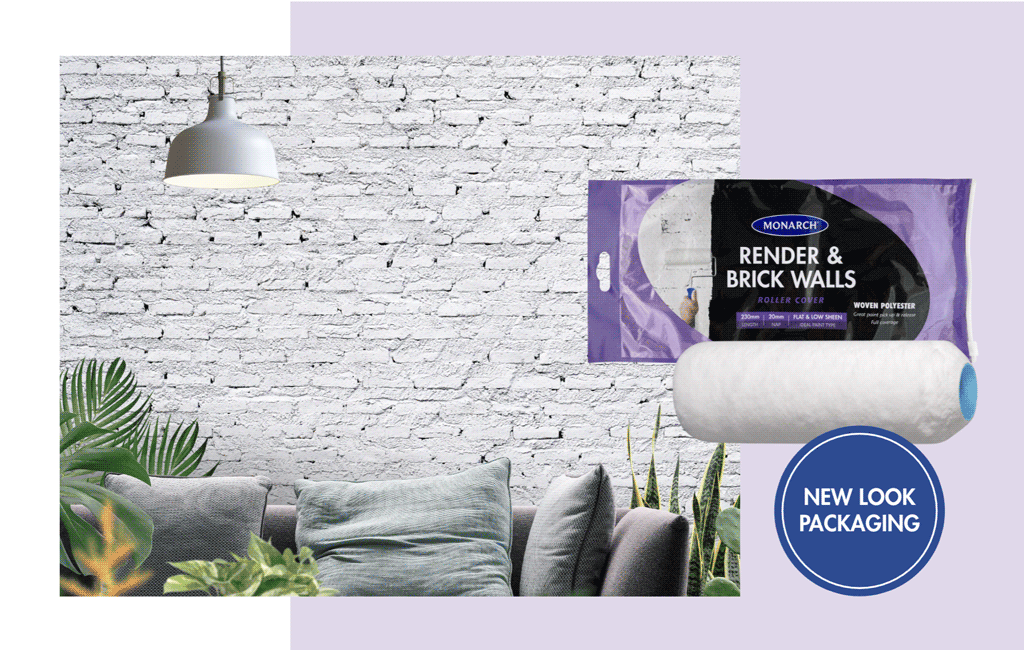 2. Brick and rendered surfaces and fences
Need to rejuvenate a tired looking brick wall? Tough surfaces can be a challenge to paint if you're looking for decent coverage or depth of colour, but the right tool is crucial here to save you doing patchwork later.
The Monarch Detail & Finishing Cutting In & Framing Brush covers your bases. It comes with a short handle for better control and reachability to tight and rigid places when cutting in, and the premium filament is soft making it easy to work, and holds a decent amount of paint.
Monarch Render & Brick Walls Woven Polyester Roller Covers are your next ideal painting tool for all exterior, rough & textured surfaces. The 20mm nap is made from premium woven polyester for great paint pick up and release, giving maximum coverage, and this fabric helps reach into grooves and cracks, making the job more effortless and timely for you.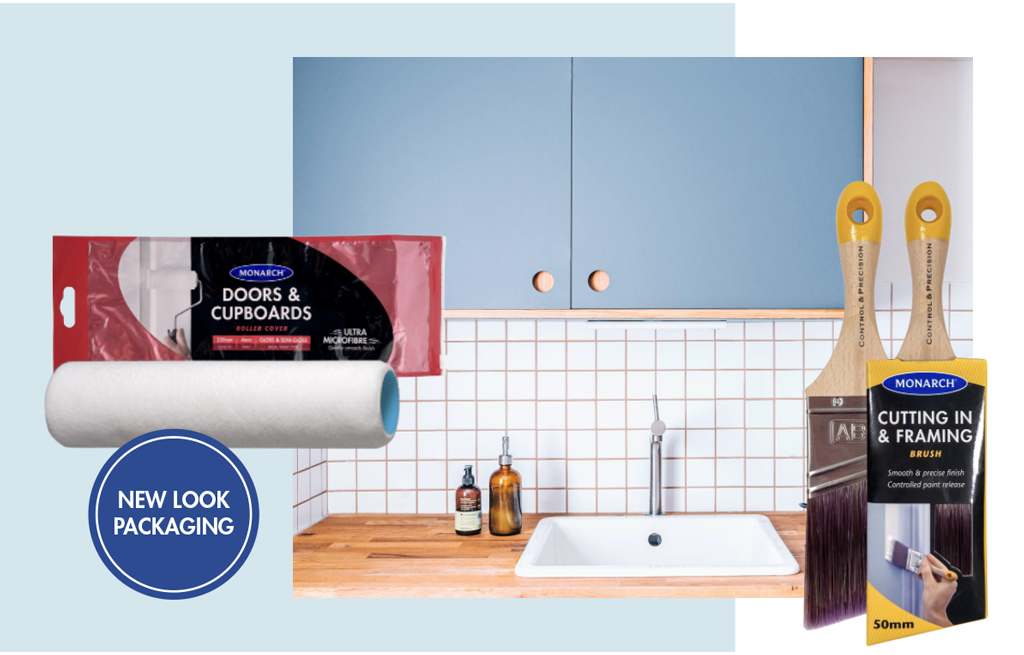 3. Doors and cupboards
Customising your kitchen is a popular home upgrade. A great way to do this without spending a fortune replacing items is by painting your doors and cupboards.
The Monarch Windows & Doors brush has a unique triangular head designed for painting tight internal corners (like those around doors, windows and cupboards), and contains premium Monarch filament for a smooth, even finish. This brush is soft and malleable, making it easy to use, and is suitable for most paint types.
To save precious time, a roller cover is essential. Monarch Doors, Trims & Cupboards roller covers have been carefully designed for smooth, high sheen surfaces like flat doors and kitchen cupboards. The ultra microfibre delivers no shedding, and the 4mm nap holds less paint to achieve an ultra smooth finish with no stipple, avoiding texture at all costs. These roller covers are suitable for use with water, oil-based, gloss and semi-gloss paint, so you can add a touch of luxe to your space with some shine.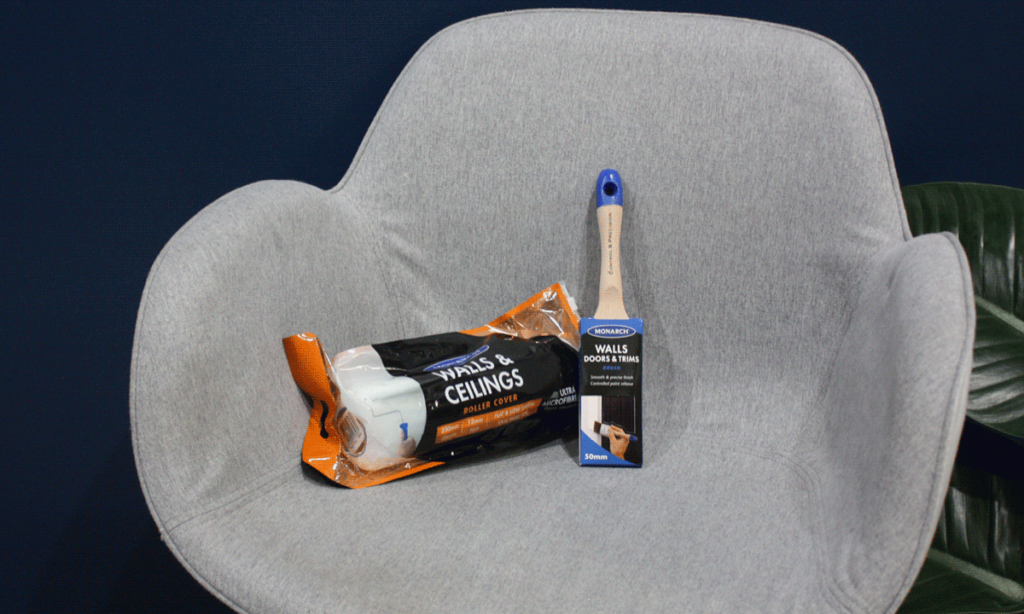 Now that you know what tools you need for your next painting job, you can start with confidence.
Use our Product Finder to find what you need for your next painting project, or visit your local Bunnings store to see the range for yourself.