Monarch Expertech™ is Monarch's new high-end performance range! The Expertech range blends the latest materials and technology with the highest quality standards resulting in a superior painting experience. It's designed for those who demand the premium quality to ensure a professional result.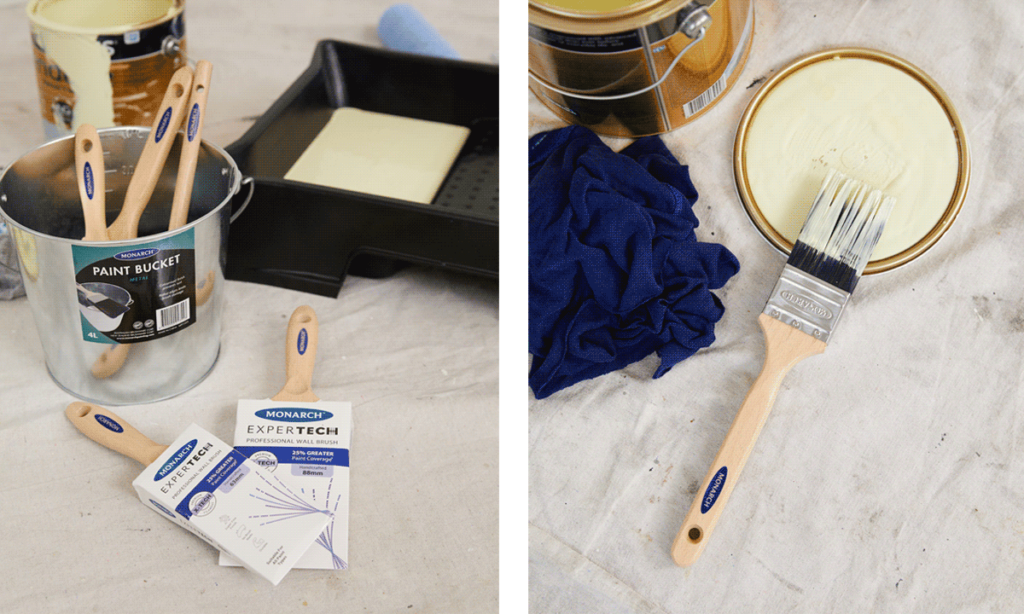 Paint Brushes
The Expertech X-Tech range of brushes have been designed with innovative X-Tech filament that provides 25% greater paint coverage compared to our Advance range, meaning you get your paint job done faster. The Expertech X-tech brush enables you to cut straighter lines giving you that smooth professional finish every time. X-Tech is available in Wall Paint Brushes, Sash Paint Brushes and Oval Angle Paint Brushes in a variety of sizes.
The Nytec Wall and Trim Brushes have been designed with innovative Nytec filament to pick up and release paint faster, ensuring quick and consistent paint application and a fast clean up. Along with a laser grip handle for greater control. And for those traditionally experienced painters, the Expertech Hog Bristle range is a perfect solution to all your oil-based paint project needs.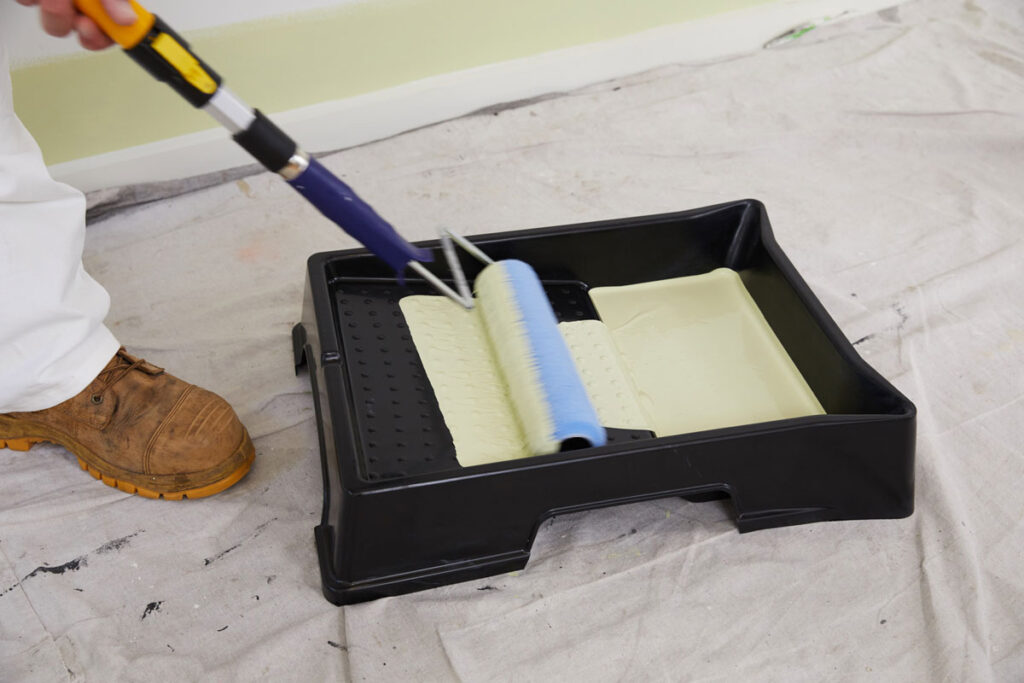 Roller Covers
The Roller Cover range features new SPI-WEAVE fabric in the Fence, Deck & Pergola, Epoxy Floor Coating and Render, Brick Walls and Walls and Ceilings Roller Covers. It is the perfect synthetic fabric to provide excellent pick-up and release and maximum coverage. To complete the Expertech range of roller covers we have introduced The Expertech Doors & Cupboards Roller Cover, made of an enhanced Draylon fabric for a smooth even finish.
Frames and Poles
To finish off your roller kit we have also introduced a range of frames and poles designed with professionals in mind. The range includes Heavy Duty Roller Frames, Easy-Lock Fibreglass Pole that are ideal for a work site with live wires and the Dual Extension Comfort Grip Pole for those large projects.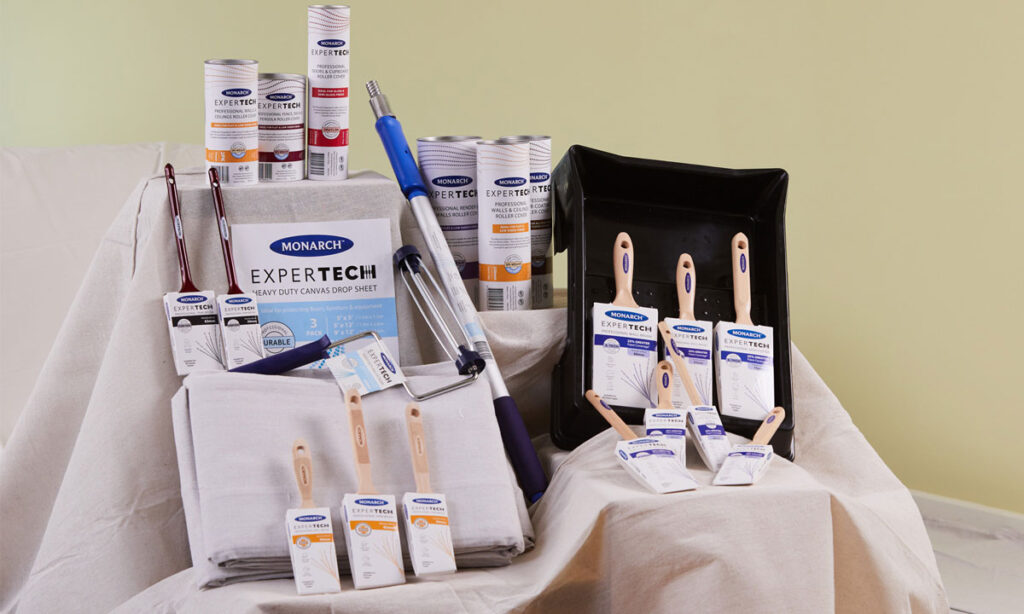 Scrapers
The extensive Expertech premium Scraper Range is the next generation in paint tool technology! The durable full tang stainless steel blade has an innovative Non-Stick coating that is corrosion resistant, allows for easy clean-up and is perfect for every scraping and filling job.
Kit and Drop Sheets
The Expertech Professional 3PCE Roller Kit has been designed with the professional trade painter in mind, each kit includes a Deep Well Heavy Duty Paint Tray, Roller Frame with Comfort Grip and Spi-Weave Roller Cover - 14mm Nap. For extra protection for your next painting project, try the Expertech Heavy Duty Canvas Drop Sheets that are ideal for protecting floors, furniture & equipment.
The entire Expertech range is available to shop at your local Bunnings Warehouse! For more painting tips and inspiration head over to our Monarch Instagram and Facebook.