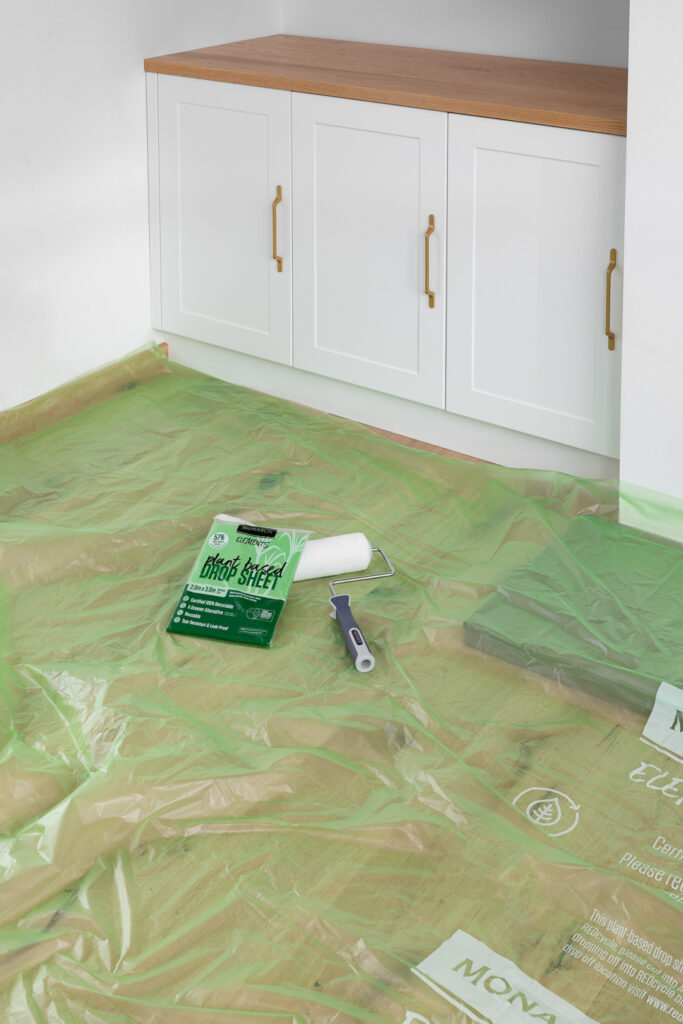 As a leader in the paint accessories category, Monarch is committed to continually evolving and making positive steps to increase our range of sustainable products. That is why we are proud to introduce the Monarch Elements Plant Based Drop Sheet, which is the first drop sheet of its kind in the paint industry.
The Monarch Elements Plant Based Drop Sheet has undergone a rigorous, 3-year development process, resulting in an innovative product made from a minimum of 57% plant-based plastic derived from renewable sugarcane. Sugarcane can be grown all year round, and the fast-growing yield of this crop has been proven to help reduce CO2 from the atmosphere. The product packaging is also certified plant-based and has the same 57% biobased certification from the USDA.
Also, replacing fossil fuel plastic with material sourced from renewable sugarcane helps reduce greenhouse gas emissions. This combination of greener cultivation, manufacturing and production processes results in the Monarch Elements Plant Based Drop Sheet having a much smaller carbon footprint than traditional, oil-based plastic drop sheets. The sustainability credentials have been validated by the USDA (United States Department of Agriculture) which has provided the Monarch Elements Plant Based Drop Sheet with a 'bio-based' certification.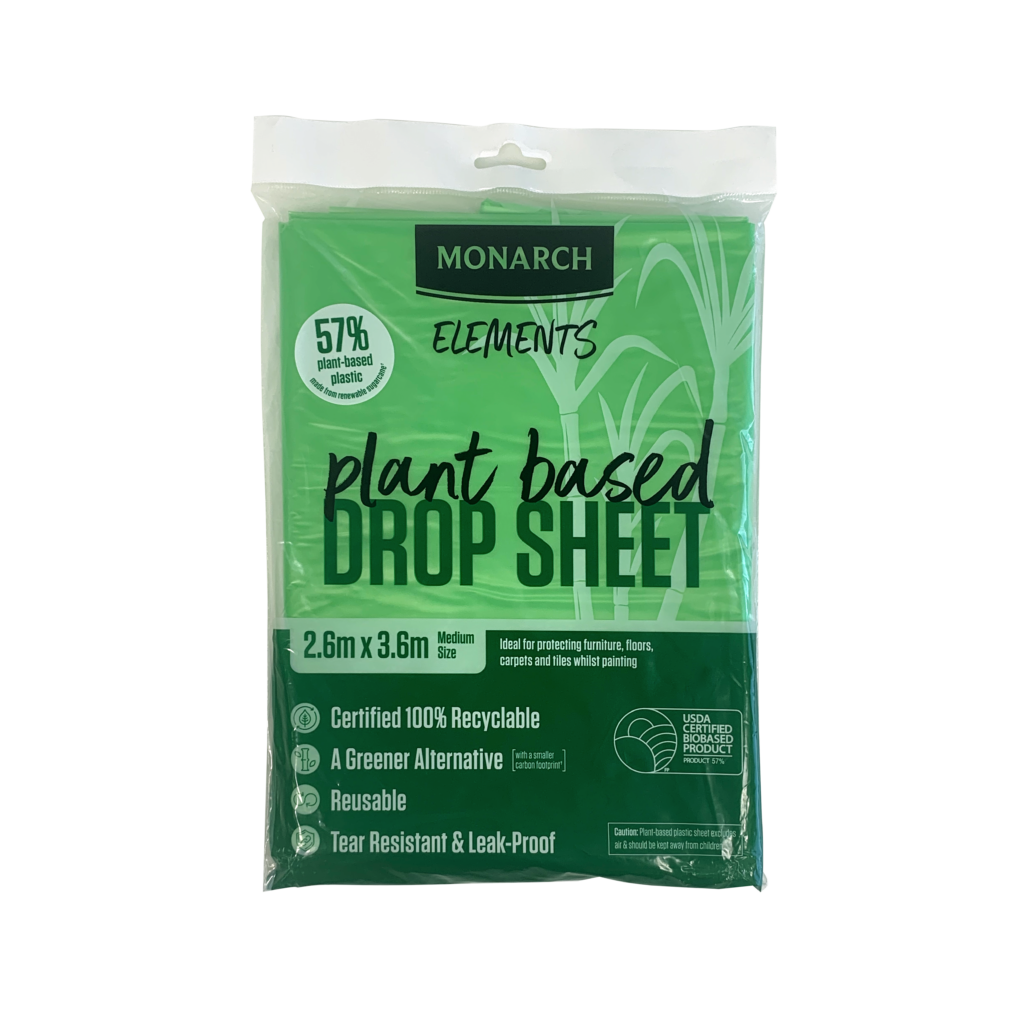 Not only is the Monarch Elements Plant Based Drop Sheet more sustainable than its oil-based counterparts, but it also stacks up from a durability perspective. The strength and heavy-duty structure of this plant-based plastic will rival or exceed the performance of any fossil-fuel drop sheet equivalent.
Have another paint project you might need to tackle down the track? The Elements Drop Sheet is also reusable and can be safely stored away to be used again and again!
Our Plant Based Drop Sheet is another sustainable product in the Monarch Elements range.
Monarch Elements is a range of products designed from scratch to minimise our impact on the environment. Manufactured from a range of sustainably-grown or recycled materials, Monarch Elements is the first full range of painting accessories that you can feel better about.
The entire Monarch Elements range is available to shop at your local Bunnings Warehouse. For more painting tips, tricks and inspiration, follow us on Instagram or Facebook.