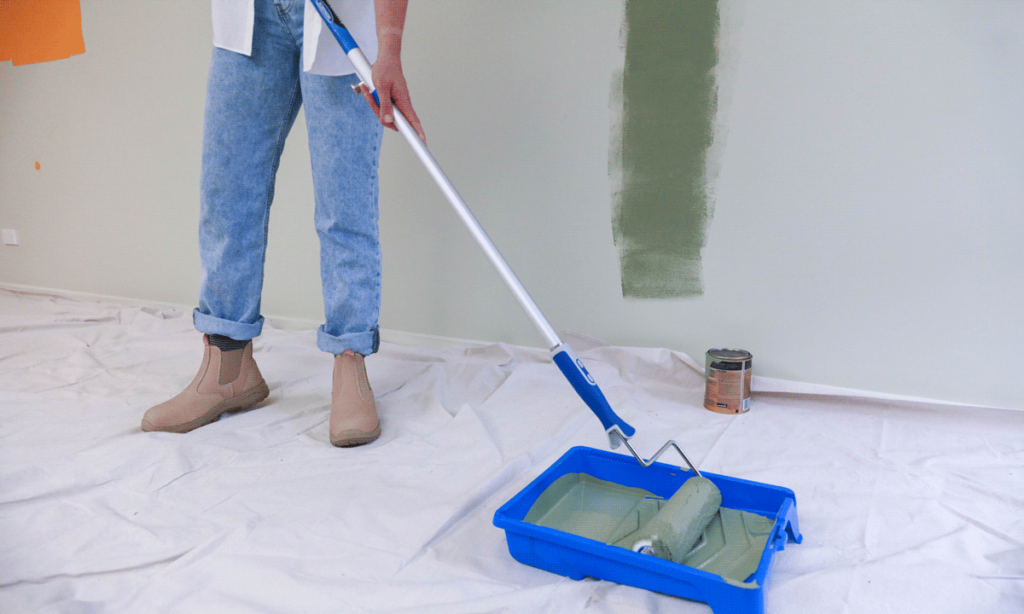 Stuck on which products you need to complete your next project? Our handy Product Finder tool is here to help! Walls and ceilings are the most common painting project DIYers undertake; whether you are moving into a new home or just wanting to refresh your space, a coat of paint can do wonders. Don't be afraid to experiment with a splash of colour to add a bit of personality and make your house feel like a home. If it's your first time painting your walls and ceilings, we recommend looking over our 'how to' guides for the best painting tips to save you time and get you the best possible finish.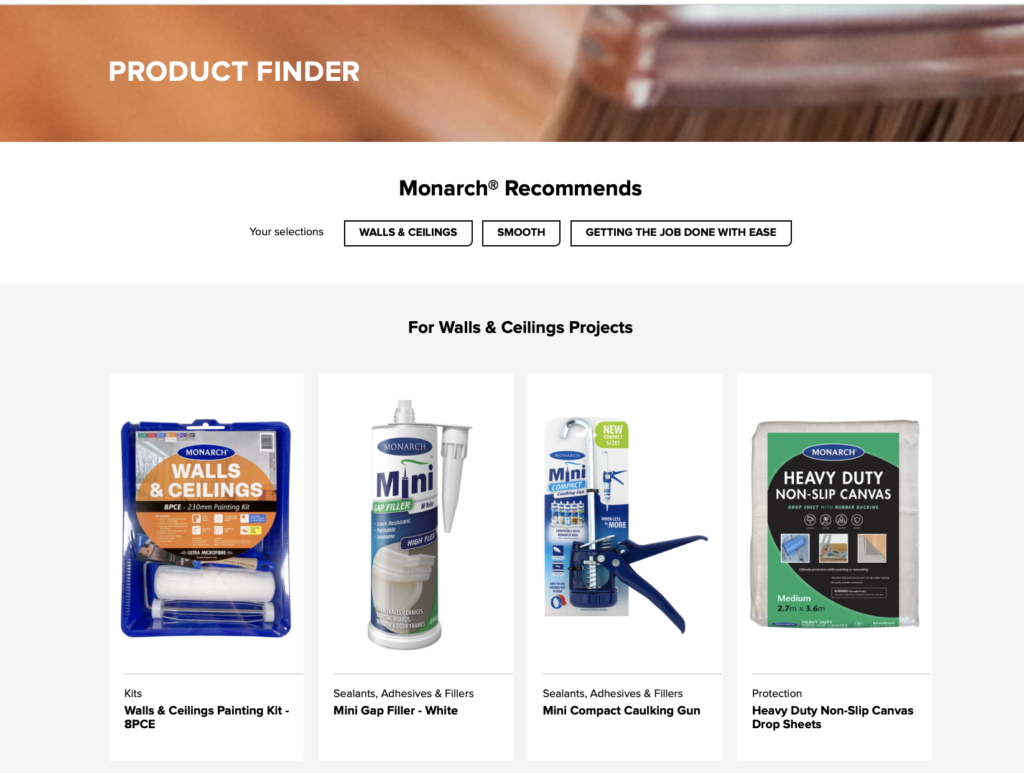 The prep work before commencing painting is an essential step in any project; with walls and ceilings, you may be faced with cracks and gaps in the plaster and cornices that need to be filled! The Product Finder has recommended our Mini Gap Filler and Caulking Gun to ensure you have a smooth, prepped surface to start painting.
Now you are ready to tape up your walls, pop down a drop sheet to protect your floors and start painting. The Product Finder has recommended our Heavy-Duty Non-Slip Canvas Drop Sheet that offers great protection for polished floors, tiles and other slippery areas.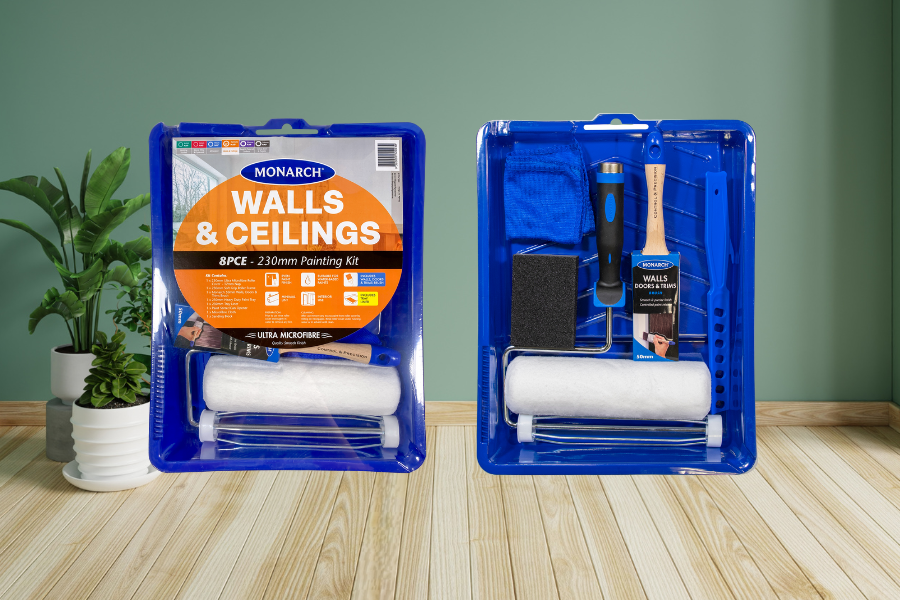 As suggested by our Product Finder the Walls & Ceilings 8pce Roller Kit is ideal for painting your walls and ceilings. This convenient kit has everything you need to complete your walls and ceilings project! The 8PCE kit is perfect if you are new to painting, as it equips you with all the basics for a seamless finish. Just need a roller or brush? Our handy Wall's Doors & Trims brush and Ultra- Microfibre Roller Cover 12mm nap are also sold separately!
The 8PCE kit includes: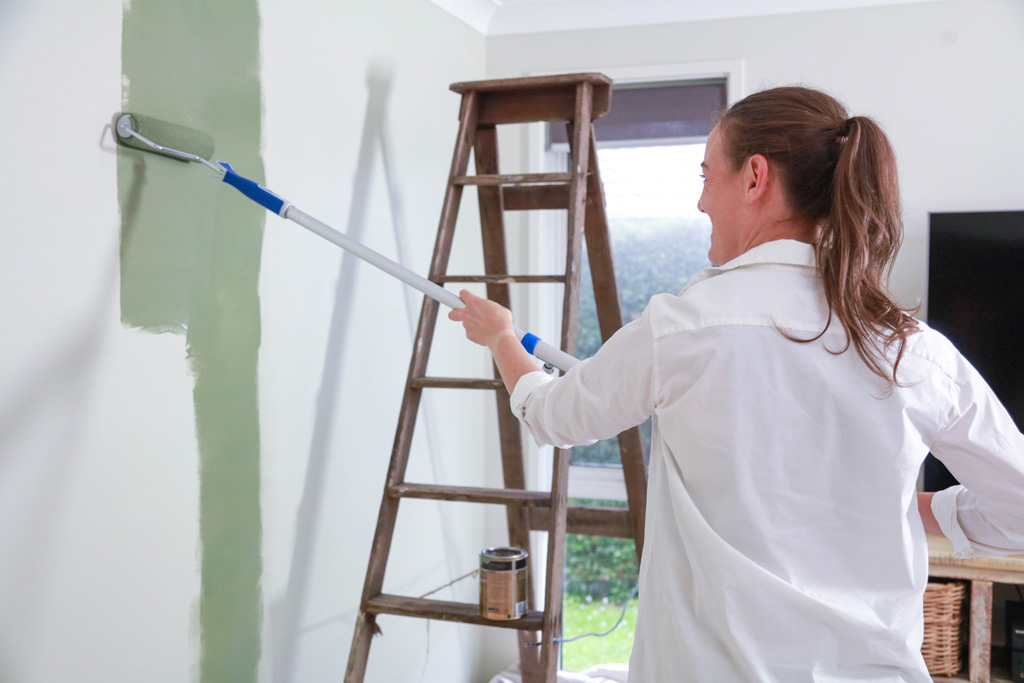 The painting process for standard walls and ceilings involves a few easy-to-follow steps! Start by cutting in on all corners of the wall and ceiling, including the cornices and skirting boards; then you are ready to roll. When rolling, be sure that you aren't standing too close or too far away; the span of your roller should meet your cutting in, which will help prevent you from getting paint everywhere.
Tip - never forget to do a second coat; depending on your chosen colour, you may even need a third or fourth coat! Remember to wrap your brush and roller in cling wrap or foil in-between coats to prevent them from drying out.
Finish up your walls and ceilings paint project by giving the roller and brush an excellent clean and store them back in their packaging, ready to go for your next project.
For more advice on how to select the perfect paint accessory for your next project, take a look at our new product finder tool. For more painting tips, tricks and inspiration, follow us on Instagram or Facebook.