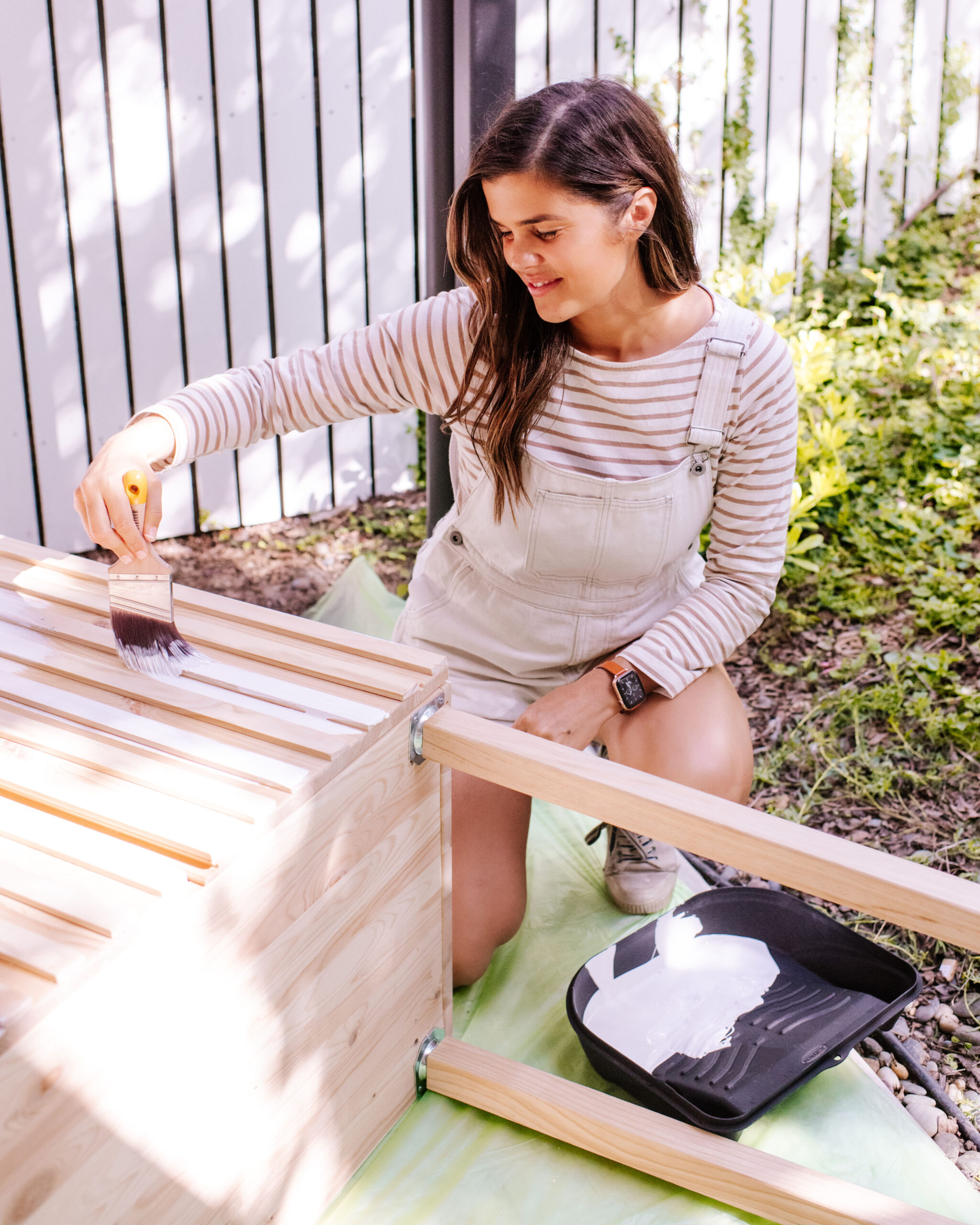 Monarch recently partnered with DIY enthusiast Geneva Vanderzeil to help upcycle a wooden cupboard she found on Marketplace. Geneva decided to add some legs and create a tall bar cabinet using Monarch's range of paint accessories.
Materials required to complete this DIY project:
Old cabinet to upcycle from Marketplace or a second hand store
Wood glue
Primer (This is Easy Pour from British Paints)
Paint (Hamptons Blue from Porters and Witching from British Paints)
Drill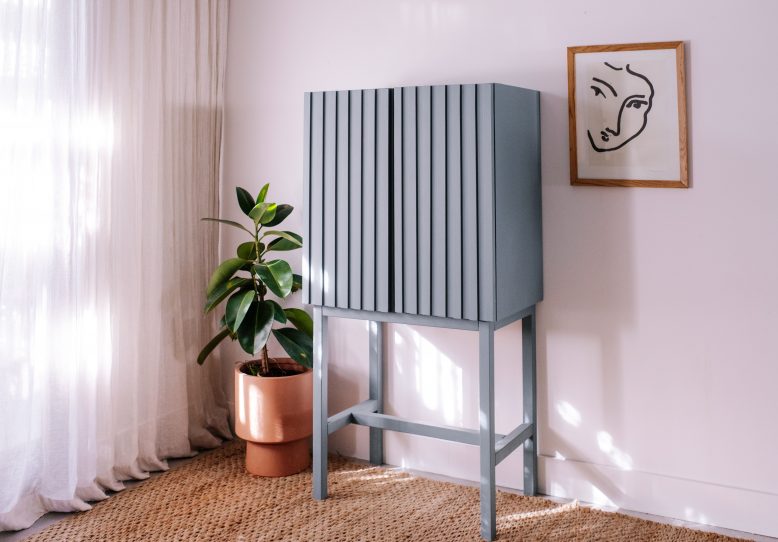 We have put together a step-by-step guide below, detailing everything you need to know about this project, so you, too, can create a stylish bar cabinet for your home.
Step 1
Geneva started by attaching legs from Bunnings to the cabinet she purchased on Marketplace.
Step 2
To add some texture and visual detail, Geneva added some timber panels to the doors of the cupboard. She did this by cutting the timber mouldings a little bit longer than the height of the cabinet and glued each piece down to the front with wood glue, making sure there was an equal gap between each piece.

Step 3
Once the glue has dried and the mouldings are secure, Geneva cut back the excess wood that was hanging over the sides and sanded down the edges.

Step 4
Geneva then used Monarch's paint brushes, rollers and  Elements Plant-Based Drop Sheet, to g primer the inside and outside of the cupboard.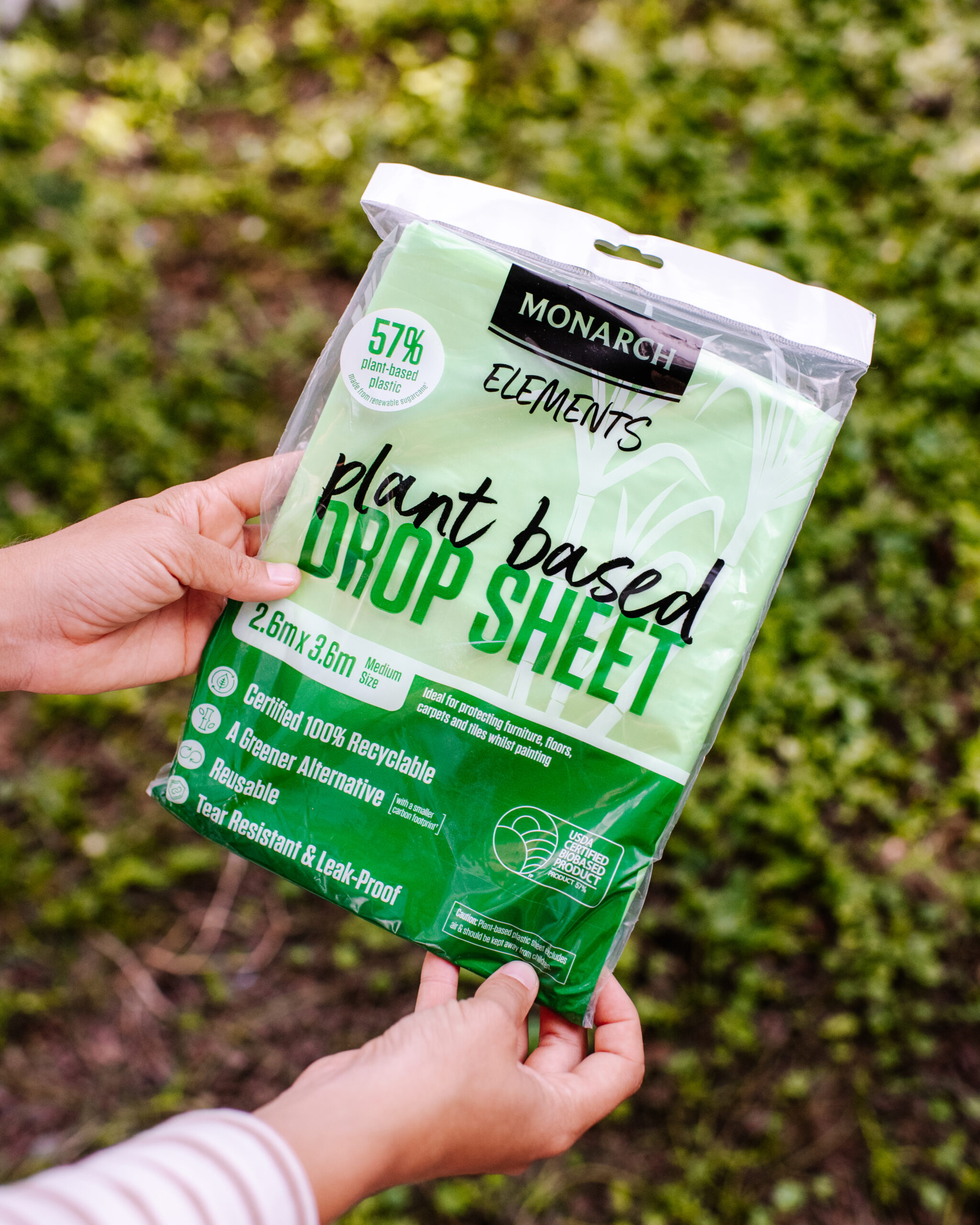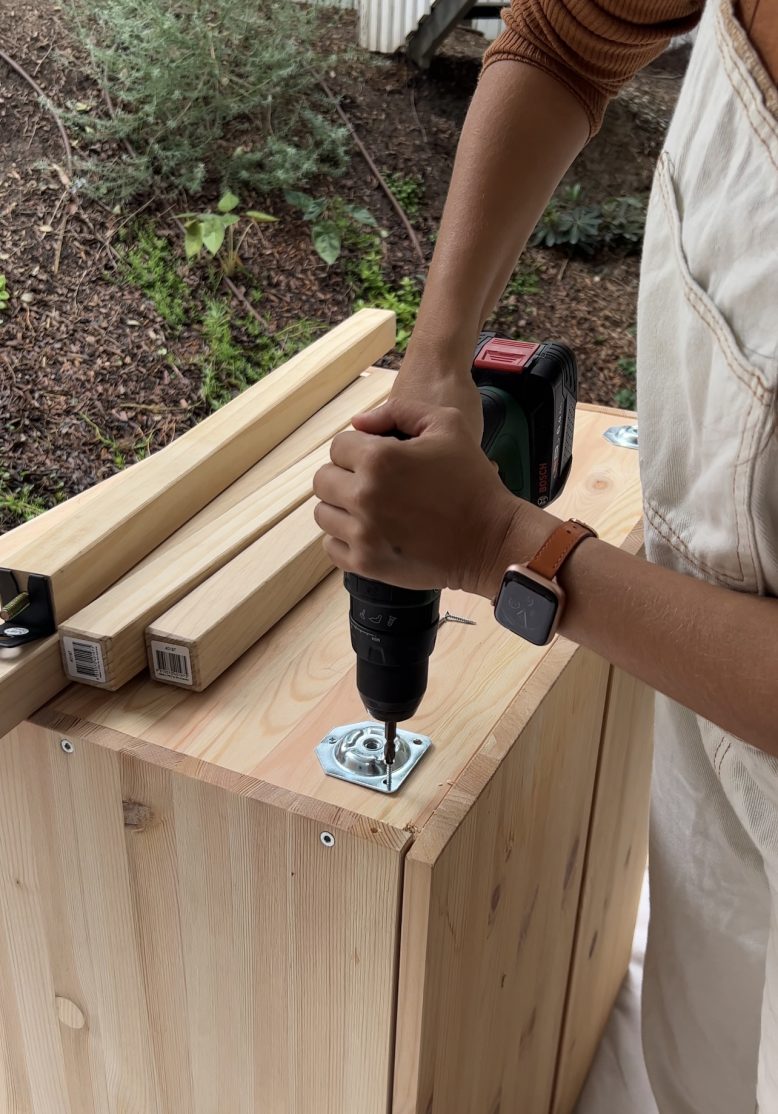 Step 5
Once Geneva finished priming the cabinet, she used Monarch's mini gap filler to fill the nail and screw holes to give the piece a streamlined, professional look.

Step 6
The final step was to decide the colour of paint she wanted to paint the outside of the cabinet!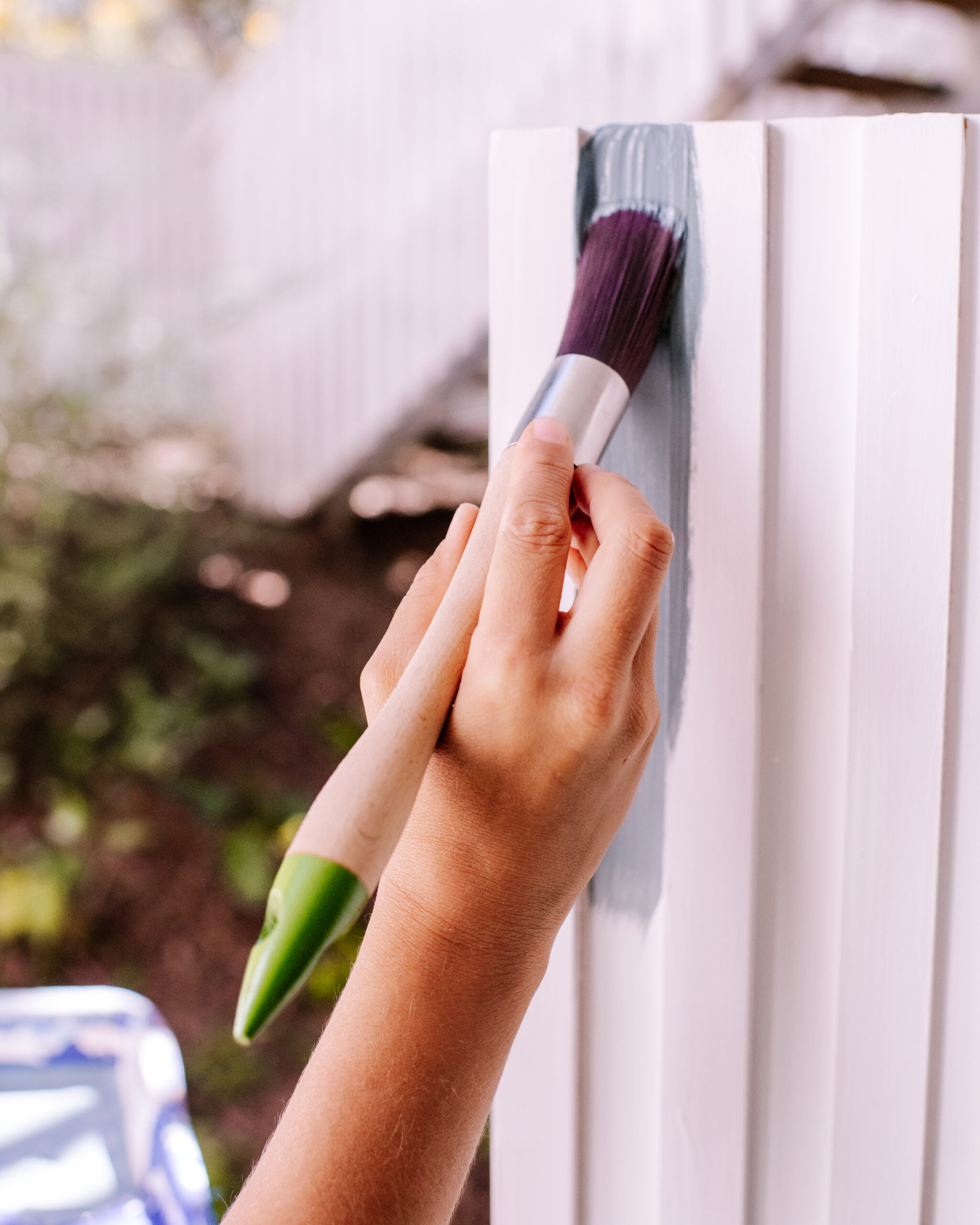 There you have it, a quick and easy DIY project you could complete this weekend. With a bit of planning and creativity, you can create your very own, bespoke bar cabinet and add a personal touch to your dining or living room space!
For advice on how to select the perfect paint accessory for your next project, take a look at our product finder tool and discover a bunch of painting tips, tricks and inspiration by following us on Instagram and Facebook.