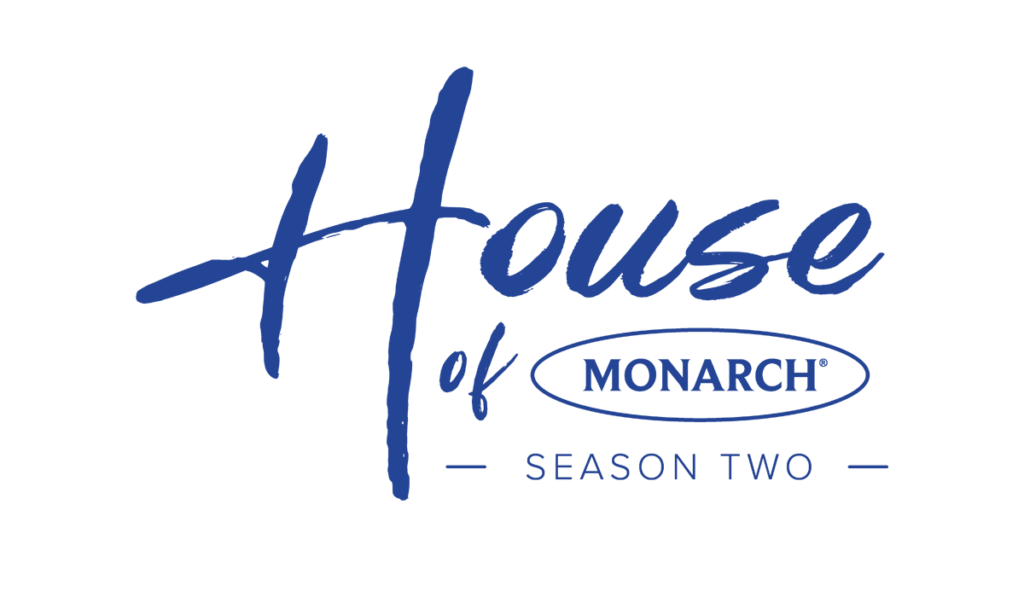 That's a wrap of House of Monarch season 2! We've seen some amazing transformations this season, Fussy's personal favourite being the Modernising a Sitting Room episode. The team have refreshed these spaces using quality Monarch painting tools, a fresh coat of paint and functional styling. The House of Monarch series is a great resource to utilise when you are preparing your next paint project.
Wet Area Projects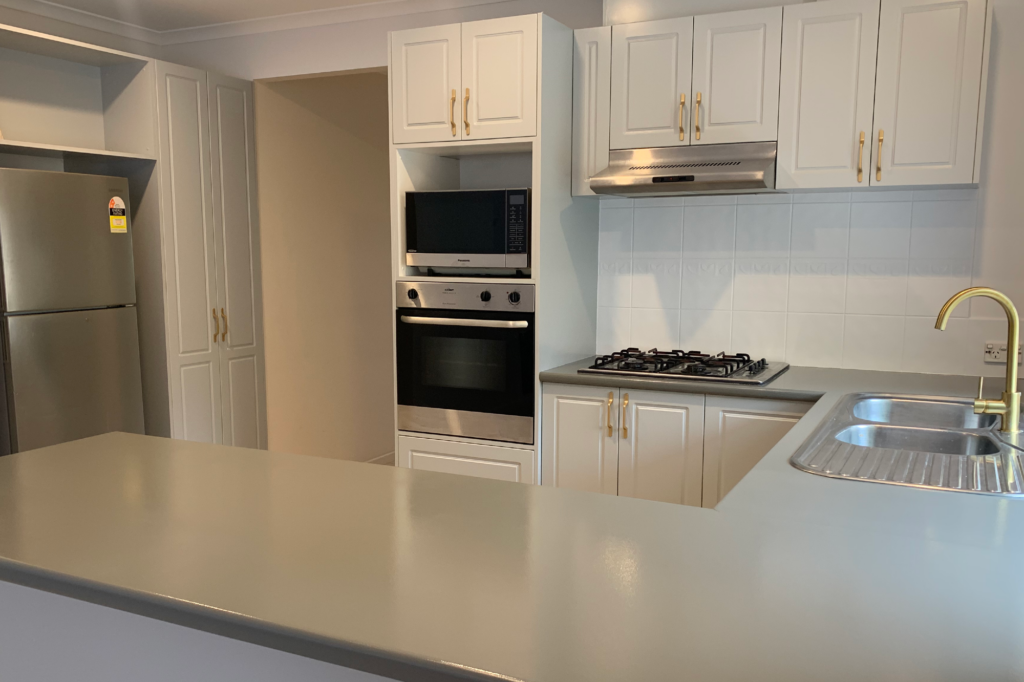 Mark and Aimee work some Monarch magic in the wet area projects of House of Monarch starting with the DIY Bathroom Makeover! The DIY duo show us how a fresh coat of paint and some upgraded accessories are all you need to breathe new life into a tired bathroom. Next, we move on to the heart of the home, where the team take on a Kitchen Rrenovation! They bring life back to an entire kitchen with a fresh coat of paint on the doors, splashback and benchtop. Completing the space with new brass fittings for a modern makeover. 
Exterior Projects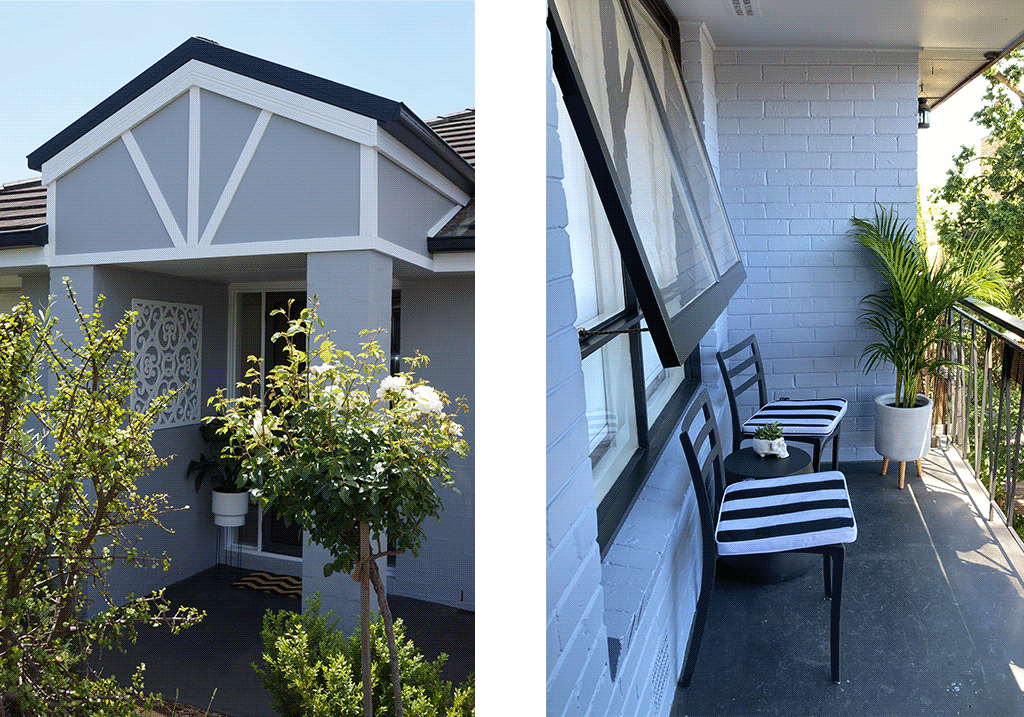 In the first episode of House of Monarch Season Two the team take on an Exterior Home Facelift, showing you how easy it is to paint all aspects of your home's exterior; from bagged brick, trims and facia, and even the Colorbond roller door. Next the team move into the garage for a Garage Makeover, turning a cluttered and dis-organised garage into a striking artist's studio while also maximising space with some practical storage solutions.
In episode three Mark and Aimee take on Revitalizing an Outdoor Space, they head to the backyard for an outdoor makeover. The team guide you through how to transform a dull outdoor space into a family-friendly entertainer's dream. This episode walks you through using Monarch paint accessories to finish your existing pergola, fence and deck. Mark and Aimee finish their exterior projects with the the Refreshing a Balcony Area project, where they take a small preloved balcony area and revitalise it. The team give it a fresh coat of paint and functional styling to open the space.
Living Area Projects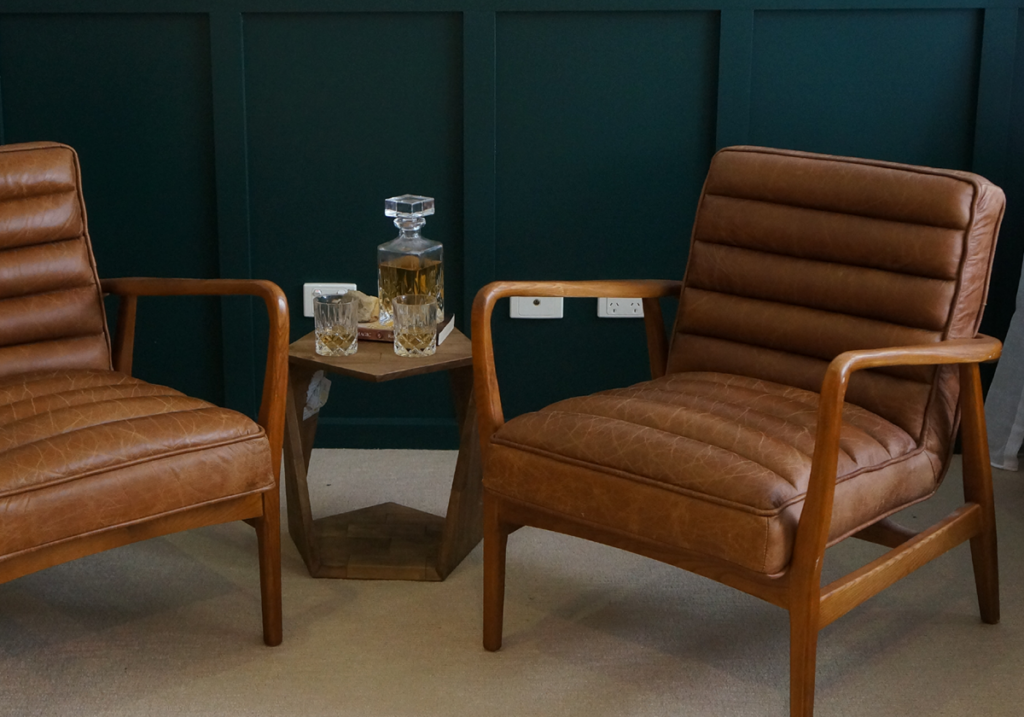 Living areas are an integral part to every home, they create a sense of relaxation and make the home inviting. First Mark and Aimee Modernise a Sitting Room, bringing new life to the space with a modern style and a bold colour choice. In the space the team have added half wall wainscoting on the walls to elevate the space.
The team then take on the Entertainment Room! Turning this under-utilised room into the perfect multi-purpose space with a moody paint colour and comfortable style choices. Accompanying the Mark and Aimee's kitchen renovation is the Open Plan Living area where the team have created a seamless transition between the spaces with a fresh coat of paint and contemporary style choices.
Styling Projects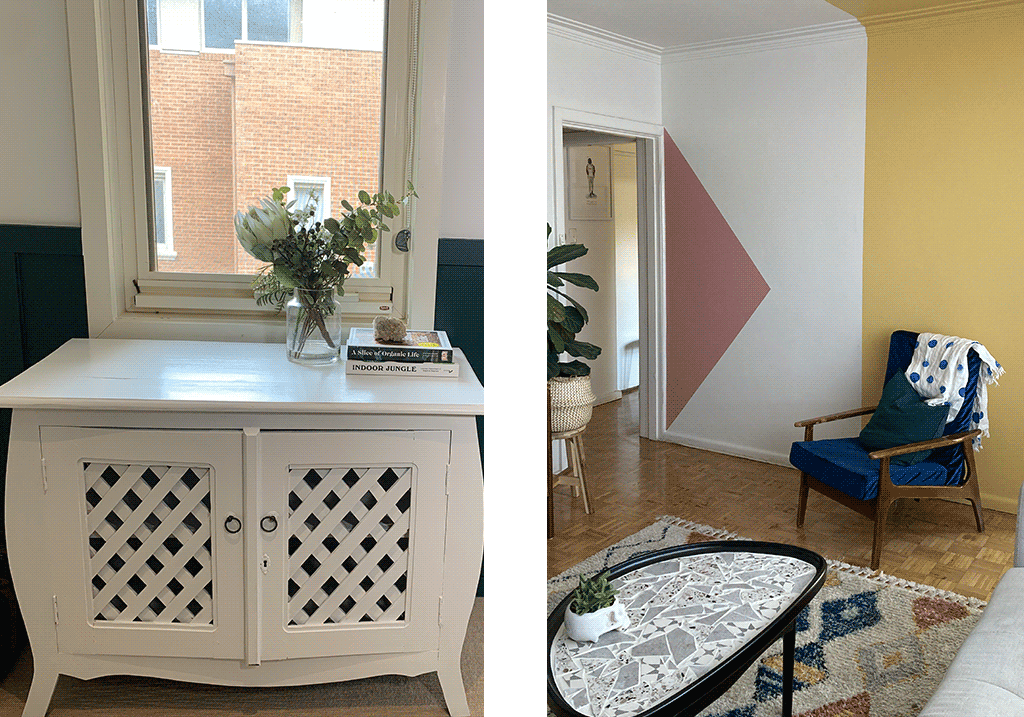 Throughout this House of Monarch series, the team have provided styling tips for every space, they have also showcased the creation of feature style pieces. Mark and Aimee are both passionate about furniture restoration to reduce our waste! In the Restoring a Buffet Table episode they give a vintage buffet table a new lease on life with a fresh coat of paint.
To finish off the season Mark and Aimee created an eye-catching lounge room feature wall, the use of A Bold Feature Wall design adds a fun element to any room. The team finished off the lounge room space with a DIY coffee table, the finished piece has a tiled and grouted top for a custom style element.
You can now watch the entire House of Monarch season two here!